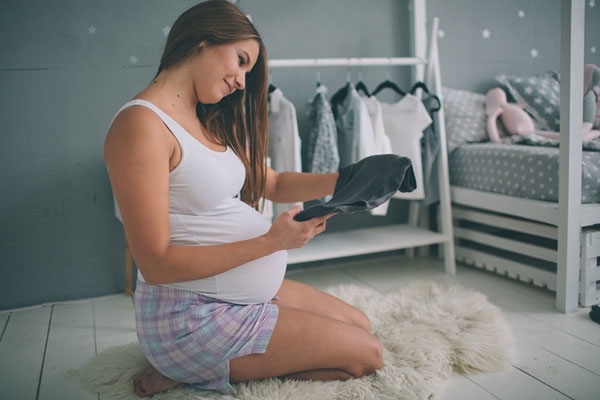 (Image source from: blog.medcells.ae)
Heena Jain, a design consultant has shared amazing ideas to change the interiors when welcoming a baby.
Bringing a child into the house is all about happiness but it also includes a lot of responsibility.
If you are expecting a baby soon and don't know where to start the preparations, you must not miss out on her tips we are listing below.
Take a look!
The floor planning
Flooring is the first thing that decides if your house is a perfect abode for the baby as well as the mother.
Firstly, you can start by placing some injury-free carpets or rugs on your floor at different places with some fluffy pillows.
To make it even better, you can also go for a floor bed which can also become a perfect play area for the little tot.
Become furniture-ready
For a perfect home set up for your little one, the perfect time for a revamp is when you are pregnant.
Make a list of the products during this time that you will need after delivery.
The major things you need will include a crib, food station, changing station and others.
So, for this, you need to make sure you have enough space for the furniture. Start measuring each and every corner of the home for the perfect places of the furniture and then start buying.
Start with the storage needs
While welcoming a baby you also need to make some changes in the things at the home.
We know that no amount of storage will be enough when we have kids at the home but extra storage will be beneficial.
A better approach towards creating storage pieces is to add the right furniture pieces that can blend with the interior of your home.
Make sure the house is baby-proof
Making the home as safe as possible is much important before you bring your tot to home.
Not just for the baby but also for the pregnant mother a safe home is important.
Start with the furniture and cover up all the ends that are sharp and can be harmful for the kid.
Avoid placing pebbles, small stones and other sharp plastic items in the house.
Illuminate the house
Bright colors always brighten up your mind and also the house.
Try to add some relaxing wallpapers and paintings at your home to make it more bright.
You can also add some interesting lamps to the decor of the home.
By Gayatri Yellayi