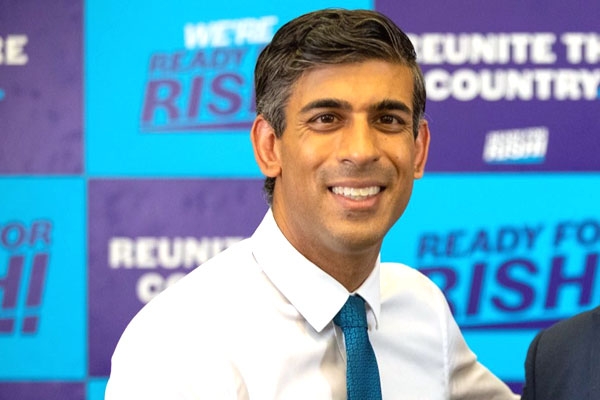 (Image source from: Twitter.com/JacobYoungMP)
Indian-origin and 42-year-old Rishi Sunak will take the oath as the new Prime Minister of the United Kingdom after Liz Truss decided to step down in just 44 days. Several Indian politicians, businessmen and celebrities congratulated Rishi Sunak on the occasion. United States President Joe Biden called it a ground-breaking milestone. Rishi Sunak is the first Indian-origin Prime Minister for the United Kingdom. Liz Truss will chair her last cabinet meeting on Tuesday morning at the 10 Downing Street. Rishi Sunak's wife Akshata Murty has a major stake in Infosys and is one of the wealthiest women. Her stake is worth 700 million USD in Infosys and she is richer than late Queen Elizabeth II whose personal wealth is 460 USD million. Bollywood actor Amitabh Bachchan lauded Rishi Sunak for becoming the first Indian-origin Prime Minister for the United Kingdom.
Infosys co-founder Narayana Murthy revealed that they are proud of his achievements. He also said that they are very confident about him and wished him success. Rishi Sunak completed his education in England's most renowned schools Winchester and then in Oxford. He spent three years at Goldman Sachs Group Inc and he got his MBA from Stanford in California. He met his wife Akshata Murthy in Standord who happens to be the daughter of Infosys co-founder Narayana Murthy. They got married in 2009 and they have two daughters Krishna and Anoushka. Rishi Sunak had a close door meeting with his MPs and he urged everyone to stay united or die. Rishi Sunak said that the United Kingdom faced a profound economic challenge. Indian Prime Minister Narendra Modi congratulated Rishi Sunak.