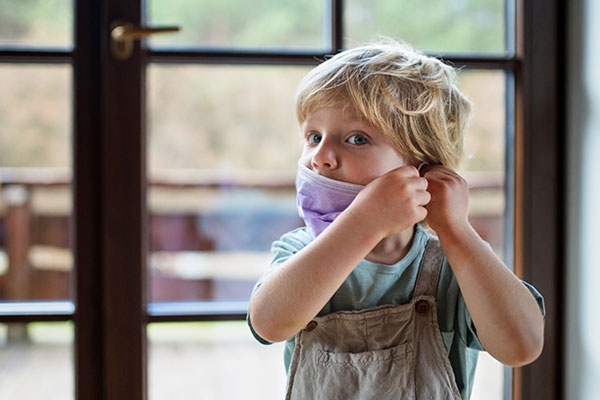 (Image source from: uhhospitals.org)
There are a lot of assumptions, predictions about the ongoing coronavirus pandemic. Some of the health experts advised that wearing facemasks is not recommended for children aged below five years of age. But some of them are using facemasks for their children after experts warned of a third wave that would have an impact on the children. As per the guidelines issued by the Directorate general of health services (DGHS) under the Union ministry of health and family welfare, all the children aged below five years are advised not to wear facemasks. All the children aged between six and eleven years can wear a mask under the supervision of their parents and a doctor.
DGHS also issued new guidelines that say that the antiviral drug Remdesivir is not recommended for children aged below 18 years. DGHS revised all the clinical management protocols for coronavirus. It also dropped all the medicines except those for fever and cold for the patients who are asymptomatic and having mild symptoms of coronavirus. DGHS issued strict guidelines for using facemasks and following physical distancing when the people are in public places. The usage of all the drugs including hydroxychloroquine, ivermectin, doxycycline, zinc, multivitamins and others are dropped. The doctors are asked not to suggest CT Scans for coronavirus patients unless it is necessary.
By Siva Kumar